Show Case Products to Increase Sales
AirFlo Merchandising systems help stores show case availability of product and create a clean and attractive appearance. Deli prepared foods that are showcased making it easy for customers to shop, helps to create strong demand for family or entertaining. Merchandising displays that are eye catching and shoppable increase sales and improve profits.
Popular Products
ThinLine Shelving
ThinLineTM for Dry, High Density Applications that will attract more customers and sell more product.
Sleek -

Full view of product with no

obstructions or distractions.
Simple - Slim profile may increase your merchandising space by 20-25%

Seamless - Same merchandising accessories as our premium AirShelfTM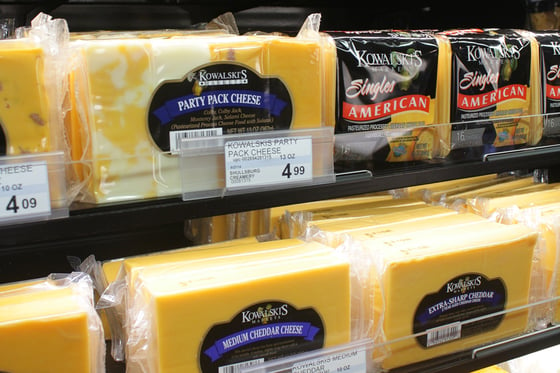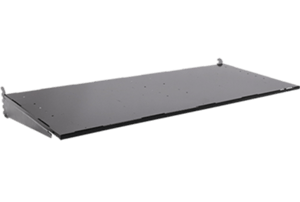 Shelf Self Facer
Keep products freshly faced continuously.
Grocery product pushing systems that can go on any existing shelving or AirFlo can supply shelves to accommodate.
Effortless - Self faces product reducing labor
Visual - Maintains product at an always shoppable position
Focus - Increases product rotation and decreases shrink or outdated products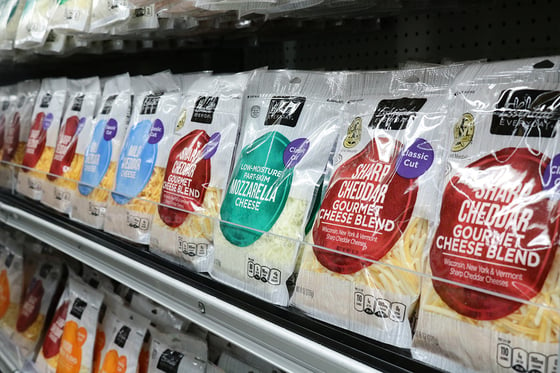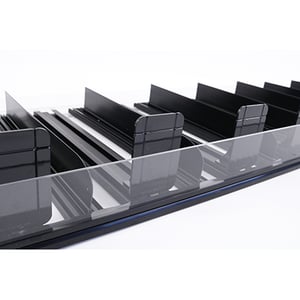 DeliWedges
Create a wall of deli cheese selection, allowing an angled, upright view of the meat and cheese brand names to your customers. Makes customer selection easy to view.
Some AirFlo DeliWedges have shelving built for storage on the backside. Makes finding correct product easier and more quickly therefore reducing the wait time of your customers.
Allows for an upright presentation
Enhanced visual appearance and product presentation
Perforated aluminum to maximize air flow
Eliminates the need for plastic or EPS foam dummies
High-impact merchandising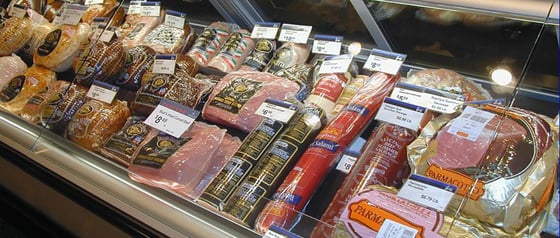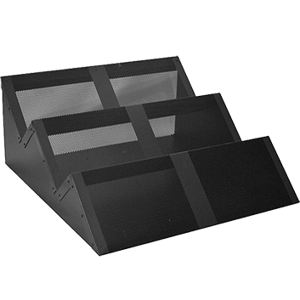 ELITE Self Facer
This shelf management, self facing, pusher tray system is ideal for pre-packaged presentations achieving visual impact, faster product rotation, turnover and increased impulse sales. LED option adds influence over others with direct spot on brand packaging.
Ensuring the shopper's products are faced and always in a saleable position will enhance their shopping experience and encourage a return for shopping at your store.
Increase sales by attracting more customers with an attention grabbing, brighter display to increase impulse sales.
Reduce shrink and increase profits by improving product rotation.