Juice Section with ThinLine
All the benefits of our AirShelfTM design now available in Carlson AirFlo's steel ThinLineTM Shelving. Ultra sleek, ultra flexible, shelving system that becomes almost invisible. This sleek, clean profile allows the customer to see just your product, with no distractions or obstructions. Expand your merchandising space, attract more customers, sell more product.
Ideal for most items in fresh departments such are cheese/deli, meat, unmisted produce sections, bakery as well as center store departments where maximizing vertical space is crucial.
Call 1-800-999-9399, and speak with a customer service representative today.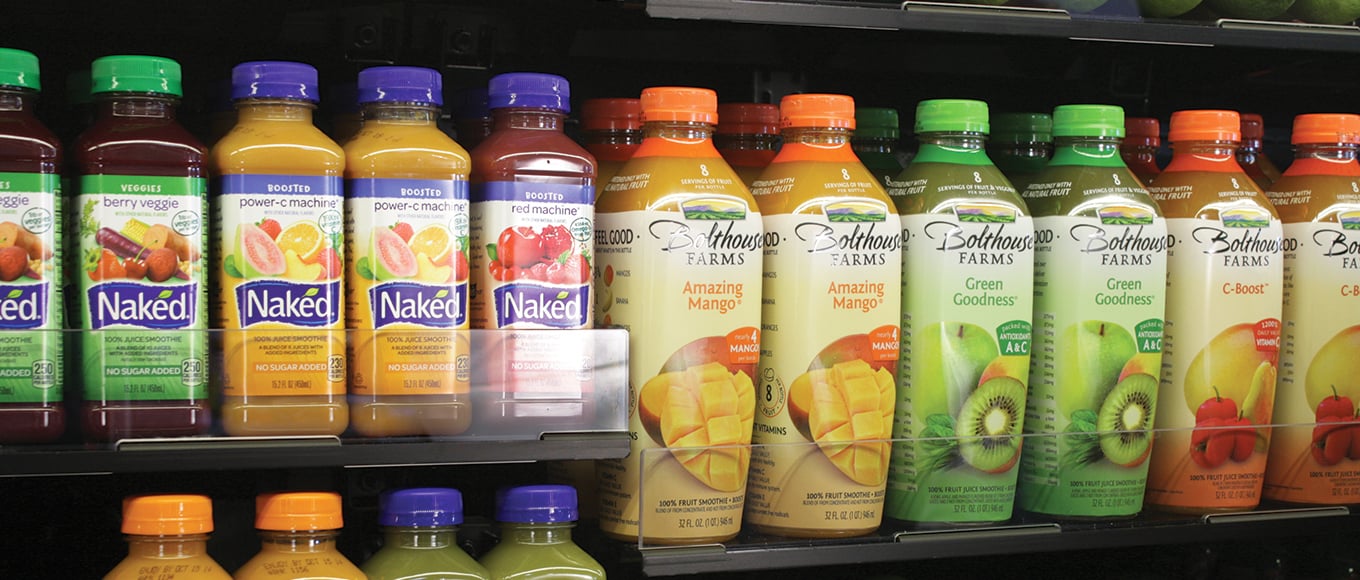 | Line | Quantity | SKU | Dimensions | Description |
| --- | --- | --- | --- | --- |
| 1 | 4 | X3207CEB/000026787 | 27"L to 35"L | Flex Flat Rack |
| 2 | 10 | TL4819 | 19"D x 48"W | 48"W x 19"D ThinLine Shelf |
| 3 | 10 | 000004638 / 85054043 | 2.25"H x 48" | Gravity Feed Fence for AirShelf and ThinLine |
| 4 | 10 | 000000826 / 250679 | 19"D x 48"W | Glide RollerShelf for AirShelf, ThinLine and CTM with 16 Dividers* |