3 Tier Base POD for Deli - CD1008
Merchandising deli and cheese products can be a challenge, especially with the growing number of SKU's with this catagory. Carlson AirFlo Merchandising Systems can help manage your inventory while creating stunning product displays.
Fantastic way to draw attention to a particular section by simply changing the merchandising to curved Sigma POD set. The change in shape next to straight shelving is absolutely eye catching.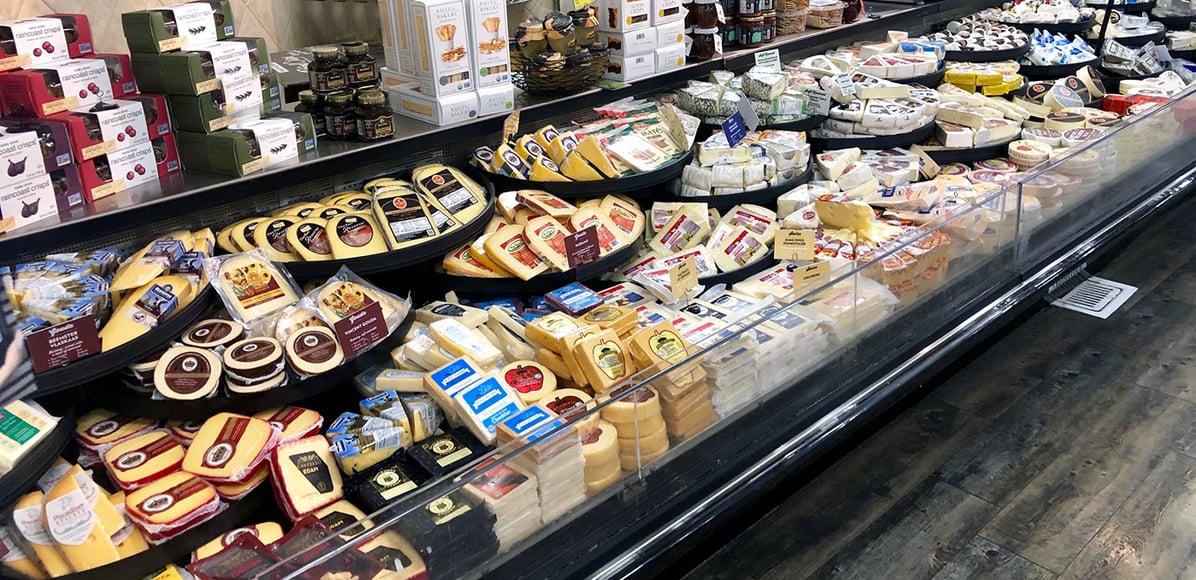 | Line | Quantity | SKU | Dimensions | Description |
| --- | --- | --- | --- | --- |
| 1 | 6 | X3207CEB/000026787 | 27"L to 35"L | Flex Flat Rack |
| 2 | 1 | 250521/000000691 | 4' | Primary 4' Kit with 9"H Back Tier, 6"H Middle Tier and 3"H Front Tier. Overall depth from to back is 24.3" |
| 2 | 2 | 250531/000000701 | 4' | Expansion Kit for 9"H Back Tier, 6"H Middle Tier and 3"H Front Tier |